Some of my favorite books are mystery series.
Check out these series below...
MRS. POLLIFAX SERIES by Dorothy Gilman
In the first book of this series, The Unexpected Mrs. Pollifax, we are introduced to our unlikely heroine, Emily Pollifax, a lonely, older widow who is looking for some excitement in her life.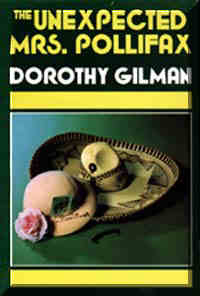 After an off-handed remark by her Doctor, she decides to do what she's always wanted to do...become a spy. This prompts a visit to the CIA and then the fun begins. What seems like a harmless assignment as a tourist in Mexico City, turns into an abduction and a trip to Albania. But then anything can happen with Mrs. P. involved, and it usually does.
Along the way she meets up with an unlikely cast of characters, but saves the day in the end.
BOOKS IN THE MRS. POLLIFAX SERIES
The Unexpected Mrs. Pollifax
The Amazing Mrs. Pollifax
The Elusive Mrs. Pollifax
A Palm for Mrs. Pollifax
Mrs. Pollifax on Safari
Mrs. Pollifax on the China Station
Mrs. Pollifax and the Hong Kong Buddha
Mrs. Pollifax and the Golden Triangle
Mrs. Pollifax and the Whirling Dervish
Mrs. Pollifax and the Second Thief
Mrs. Pollifax Pursued
Mrs. Pollifax and the Lion Killer
Mrs. Pollifax, Innocent Tourist
Here's what they're saying about Dorothy Gilman and her Mrs. Pollifax novels...
"Mrs. Gilman has a nice, relaxed style and easygoing way of telling a story...Should delight whether you're looking for smiles or thrills." - The New York Times Book Review
"Mrs. Pollifax gives Agatha Christie's Miss Marple a rival to reckon with." - Toronto Star
MISS SILVER MYSTERIES by Patricia Wentworth
Miss Maud Silver, a retired Governess turned PI, sporting a simple wardrobe and a pair of ever-present knitting needles, seems an unlikely person to be called in to solve a crime. But under this facade lies the keen mind of a criminal investigator.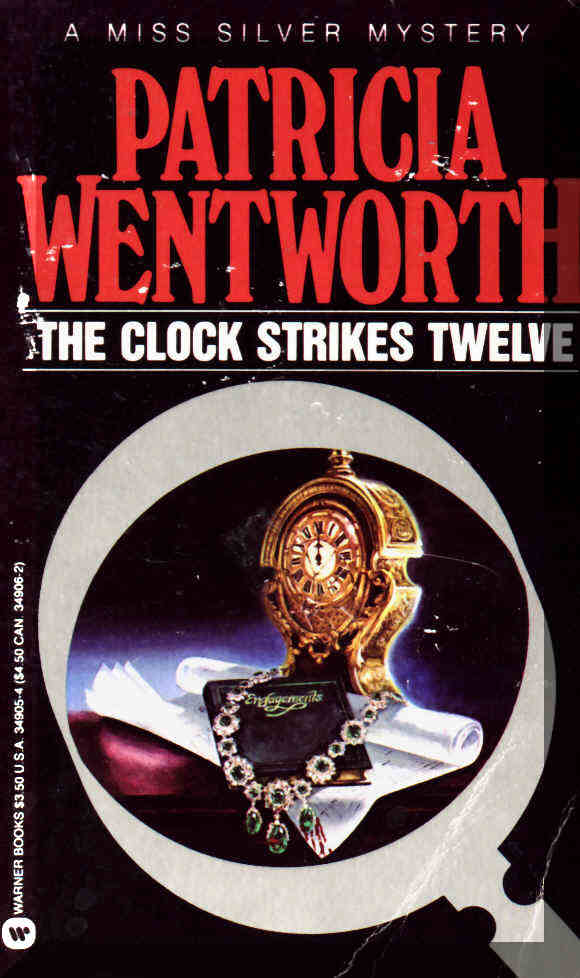 In this book, The Clock Strikes Twelve, James Paradine calls all his family together to confront them with the knowledge that one of them has stolen his company's valuable blueprints and plans to publicly humiliate the thief. But by midnight James Paradine will be dead. Enter Miss Silver who will need all her sleuthing skills to track down the murderer.
BOOKS IN THE MISS SILVER SERIES
The Grey Mask
The Case is Closed
Lonesome Road
In the Balance
The Chinese Shawl
Miss Silver Deals in Death
The Clock Strikes Twelve
The Key
She Came Back
Pilgrim's Rest
Latter End
Wicked Uncle
The Eternity Ring
The Case of William Smith
Miss Silver Comes to Stay
The Catherine Wheel
Through the Wall
The Brading Collection
The Ivory Dagger
Anna, Where Are You?
The Watersplash
Ladies Bane
Out of the Past
Vanishing Point
The Silent Pool
The Benevent Treasure
The Listening Eye
The Gazebo
The Summer House
Poison in the Pen
The Arlington Inheritance
The Girl in the Cellar

What they're saying about Patricia Wentworth and Miss Silver...
"Score another triumph for the placid ex-governess who sticks to her knitting while she is solving crime problems" - The New York Times
"Like her heroine, Miss Wentworth is at the top of her form, and the result is highly satisfactory." - The New Yorker